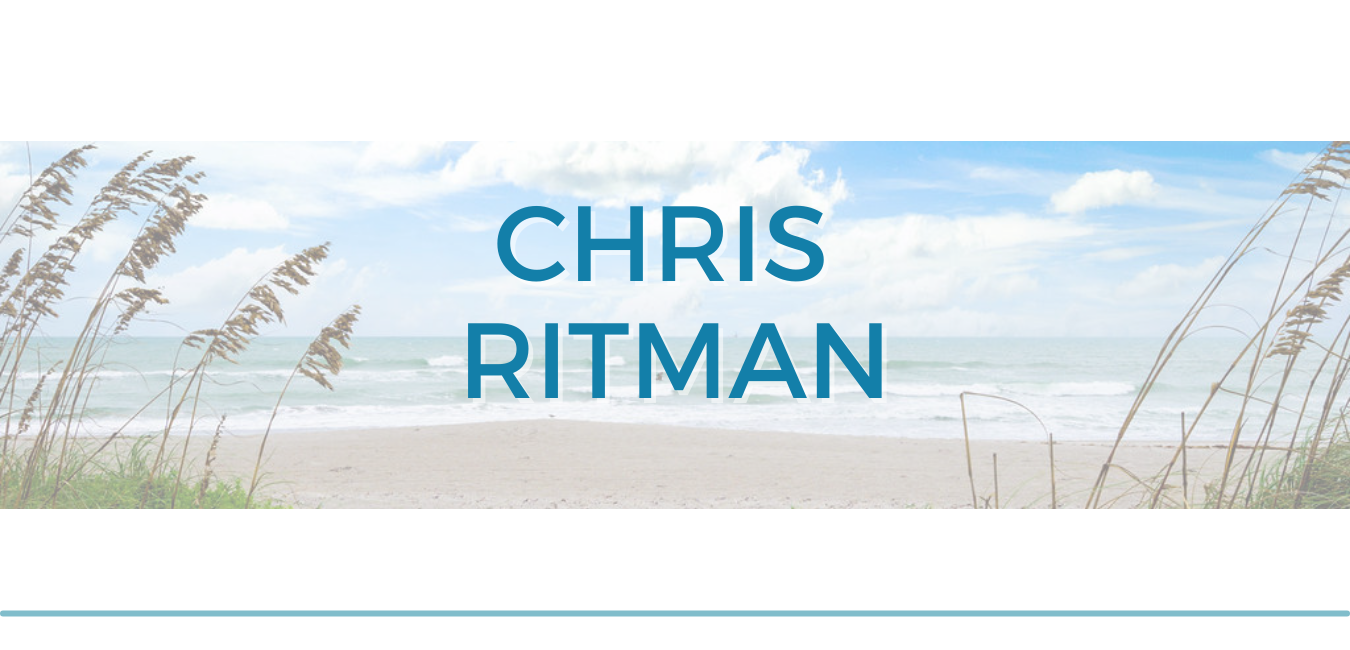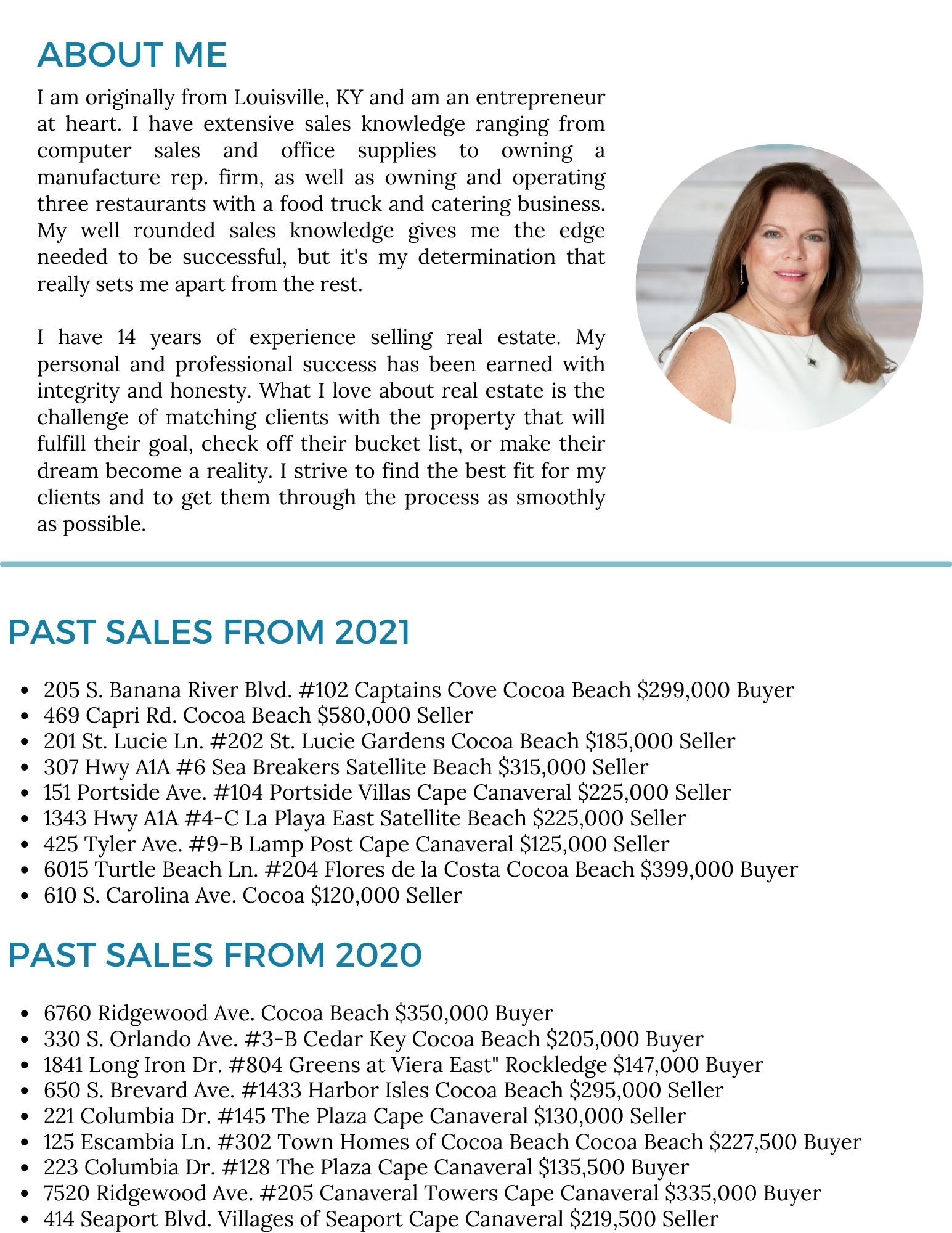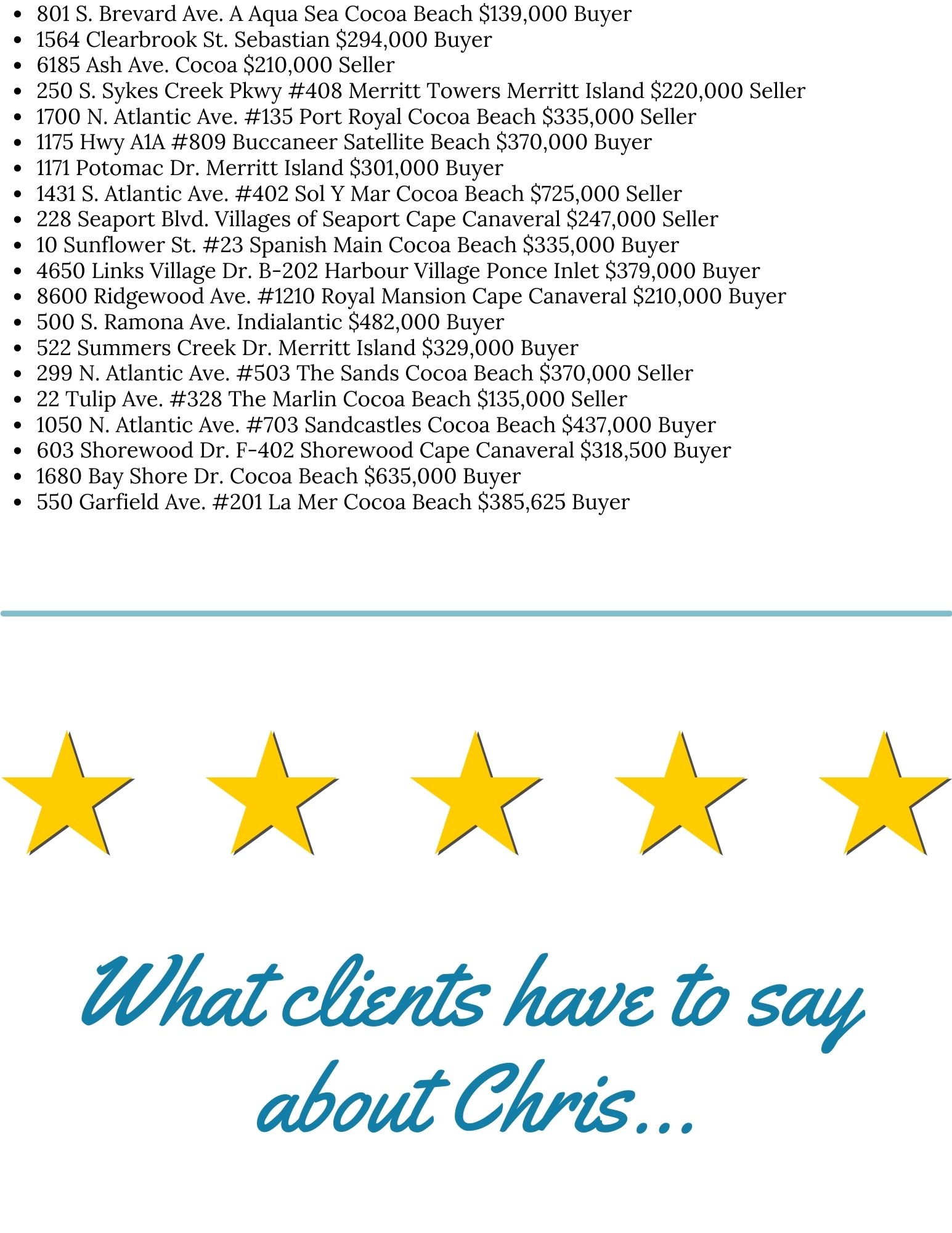 "My husband and I have vacationed in the Cocoa Beach area every winter for many years. We had considered buying a property but never saw one we felt would work for us. However, by sheer chance, I saw a condo on the internet that seemed just right. On the recommendation of friends, we immediately called Chris and she hit the ground running! We were at home in Virginia at the time so everything had to be handled by long distance. She covered every base to help us evaluate the property, make an offer and close the deal very quickly. From start to finish she guided us through the process, protecting our interests and steering us to excellent support providers from title agents to inspectors. You really get a team player with Chris who keeps the needs and interests of the client at heart and gets the job done."
-krsmithfnp 4/30/18


"Chris was the best. She knew the Space Coast area well and was very easy to work with. Throughout the time she spent with us, she assured us that when we find the condo for us, we will know it. She was clearly working in our best interest, as she helped us with offers and negotiations. So helpful to us. If you are needing any real estate assistance on the Space Coast, Chris and Florida Lifestyle Realty is where to go."
"Chris was amazing very knowledgeable about the system/process for buying our condo and kept us informed of every step along the way. She assisted us with finding an inspector, insurance agent, & even movers for after closing. I have bought 4 homes in my life and though the system has gotten a little more complicated/confusing she made this one painless and worry free. Thanks to Chris we were ready for our closing 2 weeks before the date."
-dvdjourney 4/27/18
Tell us about your experience with Chris.
Leave a Google Review by clicking here!